Intense Rummy Moments That Won't Ever Allow You To Put Your Phone Down
(Last Updated On: September 16, 2022)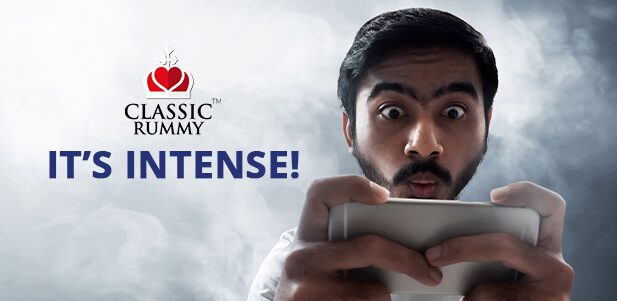 Intense Rummy Moments
Rummy is known for being a skill-based game for a reason. It puts your skills to the test, challenges your abilities and keeps you sitting at the edge of your seat at all times.
The online rummy app is quite a game with all those nail-biting situations, sudden changes that happen in between the game that can turn tables so, one does have to be alert, aware and quite fast in making decisions in order to win.
Not just win but also maintain a winning streak! Yes, the primary and main focus of the game are 'cards'. It entirely revolves around cards.
What cards are dealt, which cards to pick and discard or which sequence to prioritize first and lastly what to let go off or keep! It's quite a lot of things to keep in mind.
The decisions can get tough based on the situations and the situations can vary and no one can say how easy or hard it would be.
Here are 5 such situations that you most frequently will encounter during the course of the game.
Intense Rummy Moments That Won't Ever Allow You To Put Your Phone Down
Situation 1:
The first situation is one where you've been dealt the cards and are halfway through the game. You've made just one complete set with the other three being incomplete needing one or two cards more to complete the sequence.
Imagine, you have three J's and the deck in front has a king, would you pick it up or let it go? Yes, it is a tough choice to make.
Because you might end up getting a queen of the same J and K or you just might end up getting another one which would be of no use to you. This situation is sure to get you thinking, leaving you in two minds.
Situation 2:
This one in particular really does get challenging while also checking how well versed you are with the rummy online game and its rules.
One where most of your sets and sequences are made and you need that one card but that's not it. The one card could be anyone to fit any sequence.
So, you're understanding how tough it gets to choose. Imagine both the Queen and the 2 of Hearts would benefit you and in reality, you'd need both. But, at present you have to make a decision of which one to choose from! Which card would you choose?
Situation 3:
You'll find yourself stuck between a lot of things because this hand does have a lot going on. In order to call it quits and close the game, you'd have to make proper pure sequences.
So, which would you choose from the cards below? Would you take the card on the deck or let go of it? We warned you already, there's a lot going on!
Situation 4:
While playing online rummy for free, you will find yourself in a situation that's quite difficult to avoid. Almost all of us must have experienced it some or the other time while playing.
Here you'll find yourself spoilt for choice with all 4 King's- spade, hearts, clubs and diamonds. But, which does one pick?
Situation 5:
The rummy cash game does put you at test throughout the game with challenges you would have not seen coming. One such challenge and situation being is where you will have to decide whether or not to pick up the wild card/ joker.
And if you're not picking it up then you are letting it go. Does that make sense, and will it benefit your opponent or you? There are a bunch of questions that will run through your mind during such a situation, and you most definitely won't have answers to justify anything.
Conclusion:
Play online rummy for free and witness these situations for yourself first hand if you haven't already. It's sure gonna be fun and entertaining with all the twists and turns that come along with these situations.
Also, these are just a few that we've noted down but, there are a lot more of them you will notice as you go about the game. So, go ahead and see for yourself. You just might find yourself in a similar situation but you can be a little prepared this time!