Top 5 Games You Can Invite Your Friends To Play Online – Earn Money
(Last Updated On: June 10, 2020)
Are you boring with routine daily life? You wanna play indoor online games with your friends,
Here we listed interesting online games to play with friends.
Online games to play with friends are so much cooler today than it ever was.
There is no scarcity of 3D games that brings it as close to reality as it can.
Playing them against a machine is borderline boring while playing it with strangers or friends is cool.
What is really next level about today's online gaming is that we can invite our friends over and play with them!
There are a plethora of highly exciting games which gets all the more exciting with friends.
Do you know some fascinating games you can play with friends online?
Let us provide you a list of some awesome online games that are not just extremely fun but also promoting your skills.
Online Games to play with Friends:
What are the online games to play with friends? Check here.
1. Indian Rummy Online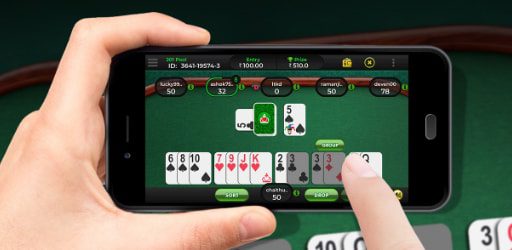 Indian Rummy is a world famous, highly exciting 13 card game that you can play with your friends in a 2-player rummy table.
Rummy Card games for Entertainment and fun! it is the best game to play with your friends.
Play rummy online games, before you start! Learn
Rummy Basics
How to play rummy
Just invite your friends to join in and have super fun!
Additionally, you get paid for inviting your friend to online rummy game. Learn more about how you can earn cash by inviting your friend.
REFER A FRIEND @ CLASSICRUMMY
You Will Earn Up to Rs.1500 for Every Referral
On 1st Deposit:
| Friend Deposits | You get |
| --- | --- |
| 500 | 250 |
| 1,500 | 750 |
On Next Deposits:
| Friend Deposits | You get |
| --- | --- |
| 500 | 100 |
| 10,000 | 2000 |
| 20,000 | 4000 |
Here the steps to invite your friends in Classic Rummy Mobile App.

Step 1: Download the Indian Rummy Mobile App on Android or iOS (Mobile, Tablet & iPad).
Step 2: Register free online rummy game.
Step 3: Click on Refer and Earn tab, refer your friends through email, whatsapp, messaging and Hangouts.
Step 4: Refer your friends and earn money online, Play rummy, Win Cash Daily.
Invite your friends, and just go through with the Indian rummy rules.
Play and Win more!
"Best online rummy game to play with friends when bored, and to earn money online."
2. Scrabble
Scrabble is a well-known word game that involves making meaningful words using letters.
Since two people are required to play this game, you can invite your friend to join this game. You can read more about this game on quora.
3. Battleship Online
You just have to invite your friend to play and defend your battleships from sinking while attacking your opponent's battleships. It is a simple yet interesting online game.
4. Speed Sudoku
A maximum of four players can play this game where you need to better your opponent before the time runs out.
You will be shown the progress of your opponent so that you can keep track.
5. Connect Four Dots
It is a simple yet intuitive online game where you can invite your friends to play just by sending a link.
This is the classic game of connecting 4 dots. The person who invites is always "Red".
You can play this game over mobile as well. Here is the link to iOS app which allows you to play connect four dot game with your friends.
End Note: Games You Can Invite Your Friends To Play Online – Earn Money
Now that you know some pretty awesome online games to play with friends,
It is the best time to challenge them for a duel in the latest-generation way!
Let's invite your friends, play fun and cash indoors games to play with friends.