6 Things to do if you are a Night Owl
(Last Updated On: February 15, 2023)
Try These Things to Do If You're a Night Person
Nighouts in hot summer are common for everyone because of too hot climate, and most of them spend time on mobile playing online rummy cash games or other games with their friends. We have a few challenging games that you enjoy at night during this summer season.
Keep Going…!

1. Player Unknown's Battlegrounds
PUBG made its way into India's gaming Industry in 2018 and since then every player is in love with it. It has become so popular over time that even a non-player is aware of it. An online Battle Royale game where 100 players locate their own weapons and defeat each other in this winner takes all showdown. Gameplay takes place on a remote island that is shrinking, which forces players into a smaller play zone.
Also Read: Best Things To Do This Summer
2. Doodle Army2: Mini Militia
This is one of the most popular games that feature excellent quality group confrontation while playing in multiplayer mode. Upto 12 players can participate at the very same time, and you can observe all the details of the destruction and explosions that happen in the game with the sensational shooters of the Doodle Army.
3. Arcane Legends
Arcade Legends gives you the chance of getting your own little piece of the fantastic world, and the game fits all models of mobile phones, including Android and iOS. You must go through a lot of dungeons where you can find and collect treasure while you spot valuable animals and unite with them just like-minded people. The game is constantly updated, and it has simple controls that can be downloaded for free.
4. Classic Rummy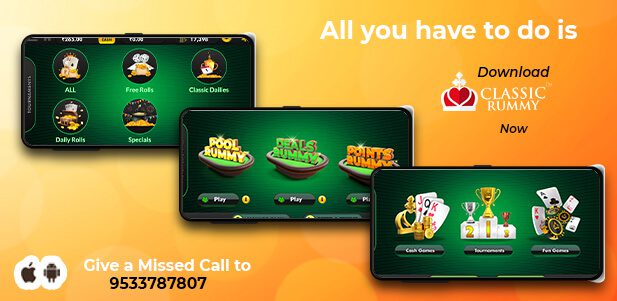 It is an online rummy game, which allows us to virtually play Indian rummy or 13 card rummy. It gives us the rummy experience and it goes beyond providing entertainment. You get to relive your experience of playing card game with friends and family through digital mode. The game objective is to make the best combinations of cards in the form of Sets or Sequences. To win, one must declare first and then meld the cards in hand correctly. Online rummy game is played with two decks of cards consisting of 52 cards and 2 face Jokers each.
It provides real cash prizes & money on different wins or different deposit offers, and that is how it provides something more than fun to keep their audiences engaged and hooked to this game. This is one of the main futuristic games due to its easy yet complicated gameplay.
The game featured the welcome bonus, several leagues and tourneys, cash prizes, rewards and offers, refer your friends, easy payouts, safe & secure, round the clock customer support, easy & play the virtual game online free.
Wins and fun are always on the table without worrying about its safety and security. All our doubts and queries will be solved with round the clock customer service.
Why Classic Rummy?
One of the first things you as a responsible individual and a player should ensure is that whatever you're doing should be legal and within the permitted limits. When you choose to play an online rummy card game, be wise and look out for sites and apps that are legal and authentic.
At Classic Rummy we aim to provide nothing less than the absolute best. From providing a platform that is legal to make it user friendly to giving out the best offers and having a wholesome experience in terms of entertainment and much more; It sure is one of its kind and this alone lets it stand out from the crowd. Classic Rummy took the lead and brought about a feature that offers Live Support round the clock i.e. no matter what time of the day/ night it is, you can get in touch with the team.
5. Fortnite
Fortnite is a battle royale game with all kinds of stuff: 100 players dropped into a large map, an ever-shrinking safe zone, and one player left standing. But Fortnite is also a crafting game, where the best players are not just those who can shoot straight, but those who can build mega-structures and fortresses in a few button presses.
6. LUDO KING
Ludo King is based on the board game and is derived from the ancient Indian game of Pachisi. The objective of the game is to move 4 tokens from the initial point around the board to the home located at the center of the board. The first person to do this wins the game. Ludo King has four modes vs Computer, Local Mode, Online Multiplayer (play with other players around the world), and Private Multiplayer (play with friends in private rooms.