Celebrate "Makar Sankranti Kite Flying Festival" in different ways
(Last Updated On: September 23, 2022)
Let's have a look at why do we celebrate Makar Sankranti and how do we celebrate the Makar Sankranti kite Flying festival in different ways?
Things You Should Know About to Celebrate the Festival of Makar Sankranti.
What is meant by Makar Sankranti?
Makar Sankranti is one of the biggest festivals which are celebrated with lots of joy and enthusiasm in different parts of India.
It is recognized as an International Kite Flying Festival. On this particular day, the sky turns colorful with vibrant colored kites. It's a treat to the eyes watching such an amusement.
Why do we celebrate Makar Sankranti?
It is also called Uttarayan, Makar Sankranti indicates the transition of the sun into Makar (Capricorn) and beckons the beginning of longer days. The day also symbolizes the awakening of God from their deep slumber.
Since Makar Sankranti is around the corner, apart from flying the kites, we have listed some interesting things you can do to make your holidays more fun and frolic. These are the Unique Ways to Celebrate the Festival of Makar Sankranti or Pongal.
Celebrate "Makar Sankranti Kite Flying Festival" In Different Ways:
Check them out!
Enjoy Kite Fighting
Almost every big city hosts a kite festival where people from different kite flying clubs come to participate. Seeing a real fight between the colorful kites in the sky brings thrills down the spine.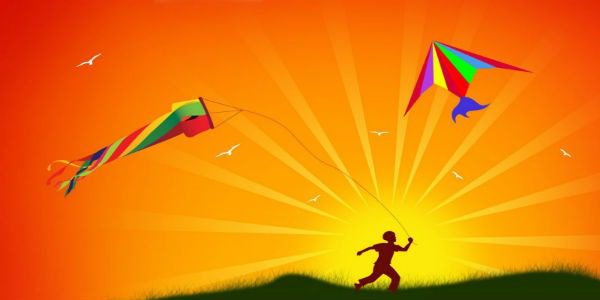 If you live in cities like Gujarat, Telangana, or Andhra Pradesh you can find plenty of spots to enjoy kite fighting. These cities are the places where you can really have a gala time on Makar Sankranti.
A large number of tourists visit India every year to enjoy the International Kite Flying Festival. So do not miss the chance to watch the kite festival and support your favorite kite.
Also Read: Sankranti Festive Offer: Win Prizes Worth Rs. 8.8 Lakh!
Note: If you are also willing to fly a kite, bandage the fingers, or wear gloves in advance. It will protect your hands from cutting by sharp strings used for flying the kites.
Munch on the delicacies
Makar Sankranti is not only about kites, but delicious food as well. With the remark of the winter solstice, people make different mouth-watering traditional dishes at their home. For more fun, you can also visit different fairs that are organized on Makar Sankranti and relish the local traditional food in the stalls.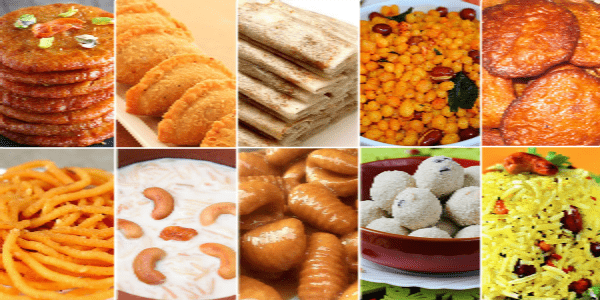 Chikki, a type of candy made from sesame, peanuts, and jaggery is a typical Makar Sankranti dish that you can find anywhere. From spicy to sweet, there are choices for everyone.
Note: Take care of hygiene while eating from the stalls. Drink only mineral water. It will prevent the chances of any problem with your stomach.
Entertainment with Games
India celebrates festivals in different ways wherein playing traditional games is customary. So, once you are done with fair hopping and enjoying the kite fight, you can savor your free time playing some fun games.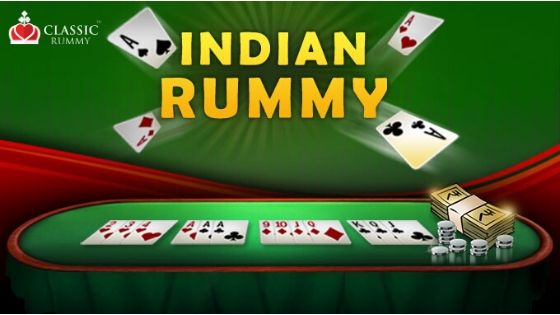 Out of so many, Rummy is our favorite. It's a traditional and one of the oldest Indian card games that require tactics and skills. The best thing is now you can play it on your mobile by downloading Classic Rummy app.
Once your cards come in the winning sequence, you earn real cash too. Rummy has a history of adding to the memories of people. Let's keep the tradition going and play this amazing game and give a real workout to the mind on this kite festival.
Note: Rummy is supported by both android and iOS. Go to your app store and download the game to get started.
Visit Patang Bazar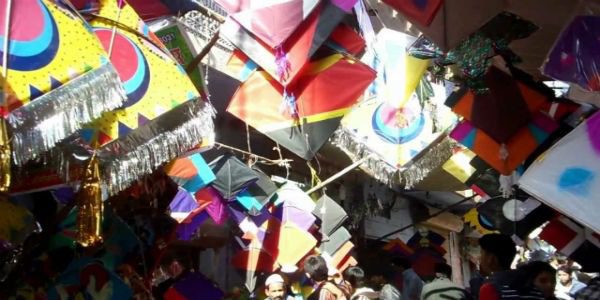 Also Read: Online Games You Can Play To Jazz Up Your Diwali Party
Kites have come a long way. Gone are the days when we only see diamond-shaped paper flying on the clouds. Today, kites have had a complete makeover.
From their designs to patterns, manufacturing materials to colors, everything has changed, making them more attractive and beautiful. So, this Makar Sankranti, make a visit to the nearby Patang Bazaar and adore their vibrancy.
You may also find the kites that have arrived from abroad like wau-balang kites from Malaysia, flying dragon kites from China, sculpture kites from Itlay, etc.
Note: Usually, the markets are very crowded during such festivals. Keep your valuables properly, and do not leave them anywhere. Beware of pickpockets.
So these are the good thoughts for Celebrate Makar Sankranti, Get ready to celebrate the Pongal festival with your family. ENJOY!
Happy Makar Sankranti!