Passive Ways to Earn Money Online from Home? Here Are Top 5
(Last Updated On: February 4, 2021)
Are you looking for ways to earn money online from home? Look at below, the easiest way to earn money online.
Money matters! Even if you are earning a handsome salary, you will not mind making some passive money as well.
Isn't it? If you have some skills and a desire to earn more, passive income can accelerate your financial goals easily.
List of Best and Safe Ways to Earn Money Online:
Continue reading…! the Best and Easy Ways to Earn Money Online from home.
Online Gaming
One of the exciting way of making money online is by playing games.
It is a simple way to earn money online, this way of earning money is more fun than ever before.
If you are a gamer, love you play different games online, and have got the skills to win, it is time to earn a reward and bring home some money.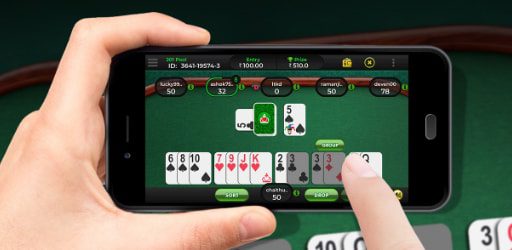 One of our top picks is Online Rummy that not only keeps you engage for long hours but at the same time endows you with rewards and some real cash.
How to Earn Money Online Easy Way?
Just register with classic rummy game and start playing cash games, the list of cash games available in classic rummy for a real way to earn money online.
Steps to Play Online Rummy and Win Real Money:
Download ClassicRummy Mobile App
Create an account with classic rummy,
Verify your E-Mail and Mobile Number,
Click on "Play rummy" and
Choose your favorite rummy game types such as Pool, Deals, Strikes and Tournaments.
Interesting, isn't it? Supported by both android and iOS, Indian Rummy will give an excellent workout to your mind and help you earn passively.
Make Money with Photography
As we have already told, if you have an edge on photography, you can convert it into one of your passive income sources.
There are many websites where you can sell your photos like iStock photo, Shutterstock, etc. at a good price.
While some sites share a percentage, some offer a flat fee for each photo that is sold to a client.
All that you must do is creating your photo portfolio, put it on the photo platforms, and remain active.
The web platform handles the technicalities of the photo, and in turn, you can make a good residual income from it. Let us start with and best way to earn money online.
Writing or Become a Freelancer
If creating great content is your niche, try out writing an eBook, simple ways to earn money online.
Although it will require a good work on the upfront, once the eBook comes in the digital market and gains popularity,
it will give you a great source of passive income for years and a genuine way to earn money online.
Or else, you can also try your hand in writing a novel. A novel can turn into a completely passive venture once it goes into the sales stage.
If the book is good, and you get a good publisher, he will pay you a royalty for the sales and distribution of the book.
"Royalty becomes substantial if the novel gets the popularity and sales increase" the easiest way to earn money online.
Make Videos Online
"Top and best way to earn money online"
Another fun way of building passive income is making videos and posting them online. It is one of those ventures which are growing rapidly.
Make comedy videos, tutorials, movie reviews, product reviews, or any other niche that fascinates you and put them on YouTube, it is a different way to earn money online.
Once you gain a good number of subscribers and viewers on your account, you can attach Google AdSense to it.
Once done, Google AdSense will overlay automatic ads with your content. When your viewers click on those ads, you will simple ways to earn money online from AdSense.
However, you need to make compelling and engaging videos, share them in your social media accounts, and gain more subscribers.
You can really have a passive cash flow for years if the right things are done in the right ways, the best and easy way to earn money online in India.
Earn with Affiliate Marketing
Affiliate marketing suits those who already have active websites or blogs, it is the various way to earn money online.
There are thousands of companies all around the world who are willing to sell their products online.
So, all you must do is promoting their products or services on your site, and they will pay you either a flat fee or a percentage of the amount of the sale.
Effective ways of attracting people to purchase ensure a boost to your passive income indirectly. Make sure you can compel the readers with great content about the product.
You can hire professional writers to write for you to have compelling content on your website.
Final Thoughts: Best and Easy Way to Earn Money Online
What are the Ways to Earn Money Online?
Passive income is something that does not require much effort to earn.
You can explore the niches that you love. For instance, if you love gaming, playing online games like online rummy can help you earn rewards,
or if you have an edge on photography, you can turn it into a passive income source.
Wondering how?
We hope the listed ideas, will help you to earn money online. Here you are learning, the best and safe way to earn money online and how to put your skills to good use.
So, here are the five most various ways to earn money online. Explore your skills, and the easiest way to earn money online.
"We hope you will find something for you and add a good sum to your wallet"