Mobikwik Offers on Gaming – Play Games and Win Free Cashback
(Last Updated On: April 26, 2023)
Mobikwik CashBack Offer
We are in the digital era, where everything which we do is with the help of technology.
Especially in terms of payments, transactions it is very much important to use online apps. This gives you a chance to promote cashless payments and learn much more.
Mobikwik is one such app where you can easily make online payments. It's like walking with a bank in your pocket.
Because your mobile phones are your key when you are making digital transactions. More like your regular wallet, this app has a digital wallet for you to transfer your money from your bank account.

There are several games, where you get Mobikwik offers and make transactions more profitable. You get free cashback, promo codes, and much more to make gaming more interesting.
List Of Games With Mobikwik Offers:
| Name of App | Mobikwik Offer | Redeem Now |
| --- | --- | --- |
| Gamezy | Upto Rs.20 instant cash | Play Now |
| Classic Rummy | Earn cash upto Rs.150 | Play Now |
| Fan fight | Up to a max of Rs.100 | Play Now |
| 11 Wickets | Instant Rs.50 cashback | Play Now |
| My Fab 11 | Upto Rs.50 instant cash | Play Now |
Check them out!
Gamezy: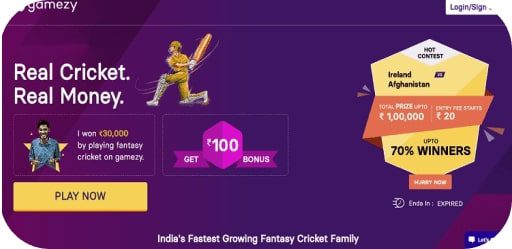 Gamezy is the game where you get fun, rewards, and wins. Their latest Mobikwik offer is to earn upto Rs.20 instant cashback.
Use the code: NEWMBK on the Mobikwik payment page. Get assured cashback from Rs.1 to 20. Play the game now, make payments, and earn.
Classic Rummy: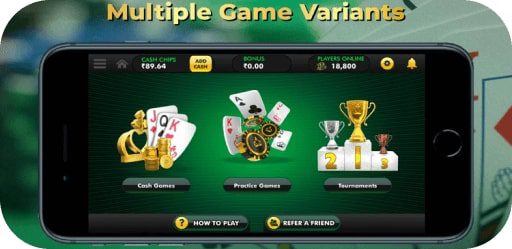 Have the fun of playing online rummy while you earn with several offers and promotions. Earn cash via Mobikwik cashback offer on Classic Rummy.
The best about this is that you have two options on the Mobikwik offer at ClassicRummy and you get to choose which one you want to avail yourself of. The first one is to earn a Flat Rs.100 On your first deposit with Mobikwik use the coupon code: MBK100.
Another one is getting a Super cash offer, where on any deposit you can earn upto 10% super cash upto Rs.150, all you have to do is use code: KWIK100 while depositing.
Hurry, since the offer is only valid for a short time.
Fan Fight Fantasy Cricket: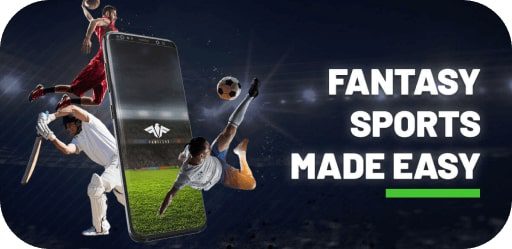 It is not necessary to use a promo code to receive cashback. At Fan fight, you will almost certainly receive an instant discount of upto 50.
You can also receive 60 percent extra cash, up to a maximum of Rs.100. Mobikwik SuperCash will be used to pay the cashback. Within 24 hours, the Super cash will be credited to your wallet.
11 Wickets: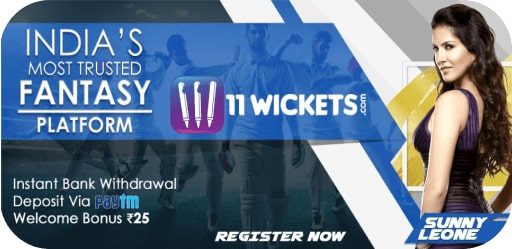 When you make a payment with the Mobikwik wallet, you will receive an instant Rs.50 cashback. They give you a promo code of – FREE | KWIK50, which is valid just for new users and has no minimum transaction value.
Keep an eye on Mobikwik offers for new and exciting deals. You get to build your own team and play your fantasy game with the benefit of cashback.
My Fab 11: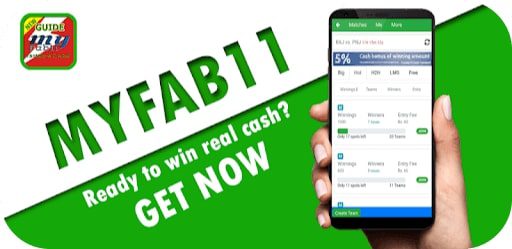 You can get Rs.50 cashback right away, with guaranteed cashback ranging from Rs.10 to Rs.50. One can use the promo code FREE | KWIK50.
Where FREE is good for the first payment and KWIK30 is good for SuperCash cashback. While making your payment, don't forget to look for the Mobikwik promo code.
Conclusion:
Do not waste your time because these offers are not here for a long time, so just grab the offer now, using the code mentioned.
Use Mobikwik to make your payments easier, to make gaming more fun, to earn while you have loads of fun. It's the best possible combination ever.