Online Rummy – Ways to Turn Your Opponent into Opportunities
(Last Updated On: October 4, 2021)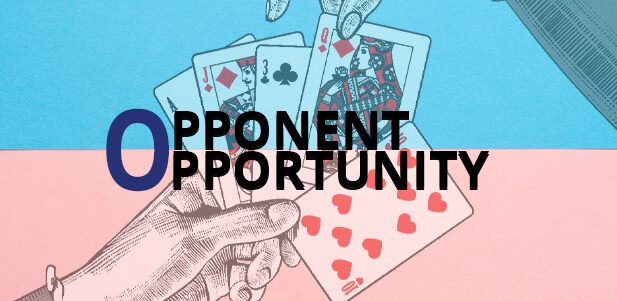 The Indian Rummy Online Game is surely a skill-based game, but it can take a while to get the know how it needs to be played in order to win. Because, winning is the ultimate.
Just like all other online games, even rummy does have rules and regulations one must abide by. You will come across levels or games of rummy that will be a tad bit challenging and diverse from the usual ones you are familiar with.
To help ease such situations out for you and turn tables around for you, we've listed a few points below as to how you can use your opponents by converting them into opportunities.
Keep in mind these following tips and tricks whenever you play rummy online for real cash and we assure you that the wins and losses will all work in your favour.
Ways to Turn Your Opponent into Opportunities:
1. Have Multiple Options for Completing Life
Indian rummy rules vary from game to game just like life in rummy. Depending on what game you choose to play, life expectancy is based on that.
If you are playing the cult classic 13 card game then you complete life as and when you are done setting and completing your card sequences.
Most of the time we are dealt with cards that already have a sequence formed or all you need is a card or two extra to claim your win. It can be that easy as well.
Well, who knows how long it would take for you to receive the card you're looking for? Such scenarios, it's best suggested that you keep a few options ready to complete it.
Basically, meaning that, whichever card set you complete first will be the one. Like they say- first come first serve! Apply the same rule over here too.
2. Make Optimum Use of the Joker Card
Don't go by the name of the game. In online rummy game rules, the joker is your triumph card.
Which means, players get to use it as a lifeline to find a way out, make sequences or even melds.
That's right.
Say you have all your sets and sequences in place and are waiting on that one card to complete all of them and win. If you have a joker or happen to pick up a joker, make use of it the right way. The joker always helps in gains.
3. Don't Hesitate to Choose First Drop or Second Drop
Many are under the impression that calling it quits in a rummy cash game isn't a decision one should make. But let us tell you this isn't true.
A wise player is one who reads through the result of the game only by seeing the cards he has been dealt with.
You might get a terrible set and can opt to quit at the very start or continue playing a few minutes and give up/ fold them.
This is because you notice there is no way out and that your game is not going anywhere. Simple steps like these turn out to be a trait of a smart, wise player.
Not to forget, this step also saves up your pints and you wouldn't have to spend any on such silly mistakes.
4. Don't Give the Opponents the Cards They Need
For this, you need to keep a keen eye on the opponent's cards. That is, pay attention to the cards he/she discards and picks. This will vastly help you. How? You ask!
For example, if you discarded the A of Clubs and the opponent picks it up, you automatically know that either he has the remaining sets i.e., K and Q or is waiting for another card.
Therefore, do not make the mistake of disposing of the (K of Clubs if you have) even if it's of no use to you.
One of the two things can happen in such the rummy game situation.
One, the opponent might wait on the card or two he might just discard it and build another sequence of cards. This way you can pick up the A of Clubs again and voila! Your set is ready.
Bottom Line:
The above pointers are tried and tested by a large number of people and only good things have been said in return.
If you haven't already then try these rummy strategies out and see how it changes the game for you.