Top 5 Places for Backpack Travellers in India
(Last Updated On: August 12, 2019)
The best time to travel and explore India is ideally between October and March. And, with the onset of travel season, it's time for the travel enthusiasts to hit the ground running.
Most of them would have already planned months ahead by picking some cool destinations. But, if you're a backpack traveler looking for amazing places to cover within a budget during the coming months, our list should help.
Goa
Of course, Goa has got to be on your bucket-list for backpack traveling if you haven't tried that already! Goa is livelier between October and March and the rest is the off-season.
However, adventure is always there. In fact, try Goa during the off-season if you want to avoid the crowd. Although it is known as the party capital of India, there's more to Goa than just parties, junkies and bustling nightlife.
Sure, all these amazing, but if you like exploring, Goa has a lot to give to you. North Goa suits best for the party animals while the South Goa is better if you are looking for some peaceful time.
You could try the secret beaches such as the Butterfly beach, Tiger Beach and others to experience raw nature at its best. Not to mention the rich history of this Tourist Paradise.
From churches, forts, bird sanctuaries, spice gardens, vintage restaurants, pubs to street shopping – you can never get bored here! Also, do not come back without checking out the great Dudhsagar Falls.
So, go take a dip into the Arabian Sea and get the best out of this all-time hit holiday destination.
Gokarna, Karnataka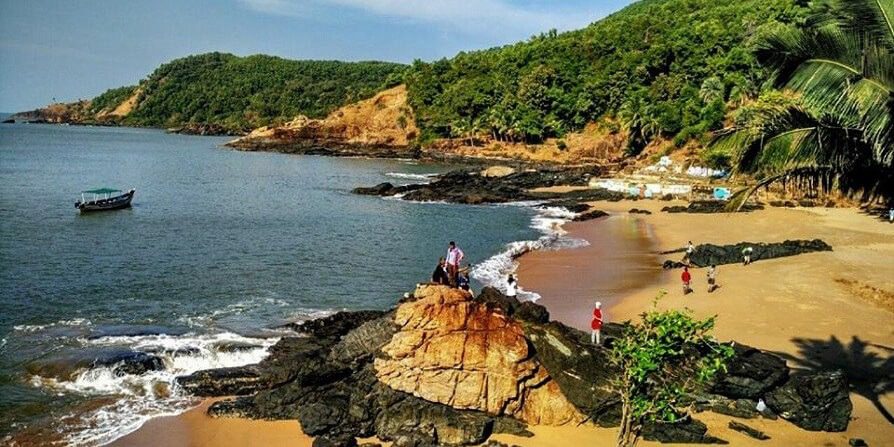 A beautiful set of clean beaches along the way to Goa, anyone traveling to Goa has sure heard of this place at least once. It is usually favored over Goa for its cleaner and less crowded beaches.
Besides, there is quite a spiritual touch to Gokarna, located amidst the Western Ghats. Accommodations are budget-friendly and one can stay in striking beach resorts for a decent price.
If you're looking for even cheaper options, you can also go for rooms or lodges which are also just fine, if you do not intend to stay indoors much anyway.
Pondicherry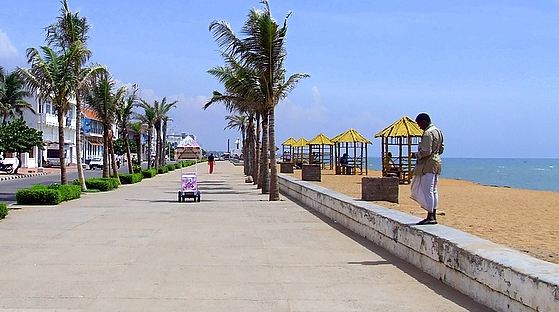 This is no less than a dream land with all that you get to enjoy here at Pondicherry. With many colonial houses, temples, churches and huge avenues all seen in French style and bougainvillea just about everywhere, you will still get the colonial experience.
And again, this place too has pristine beaches like Auroville beach, Paradise beach, Rock beach and more.
It is best to stay near Pondicherry and Auroville. What's more, get set to cruise on your bike along the coast or chill on the amazing rooftop cafes.
And, the best time to travel this beauty is from November to February. So, get planning for the next backpack trip!
Manali, Himachal Pradesh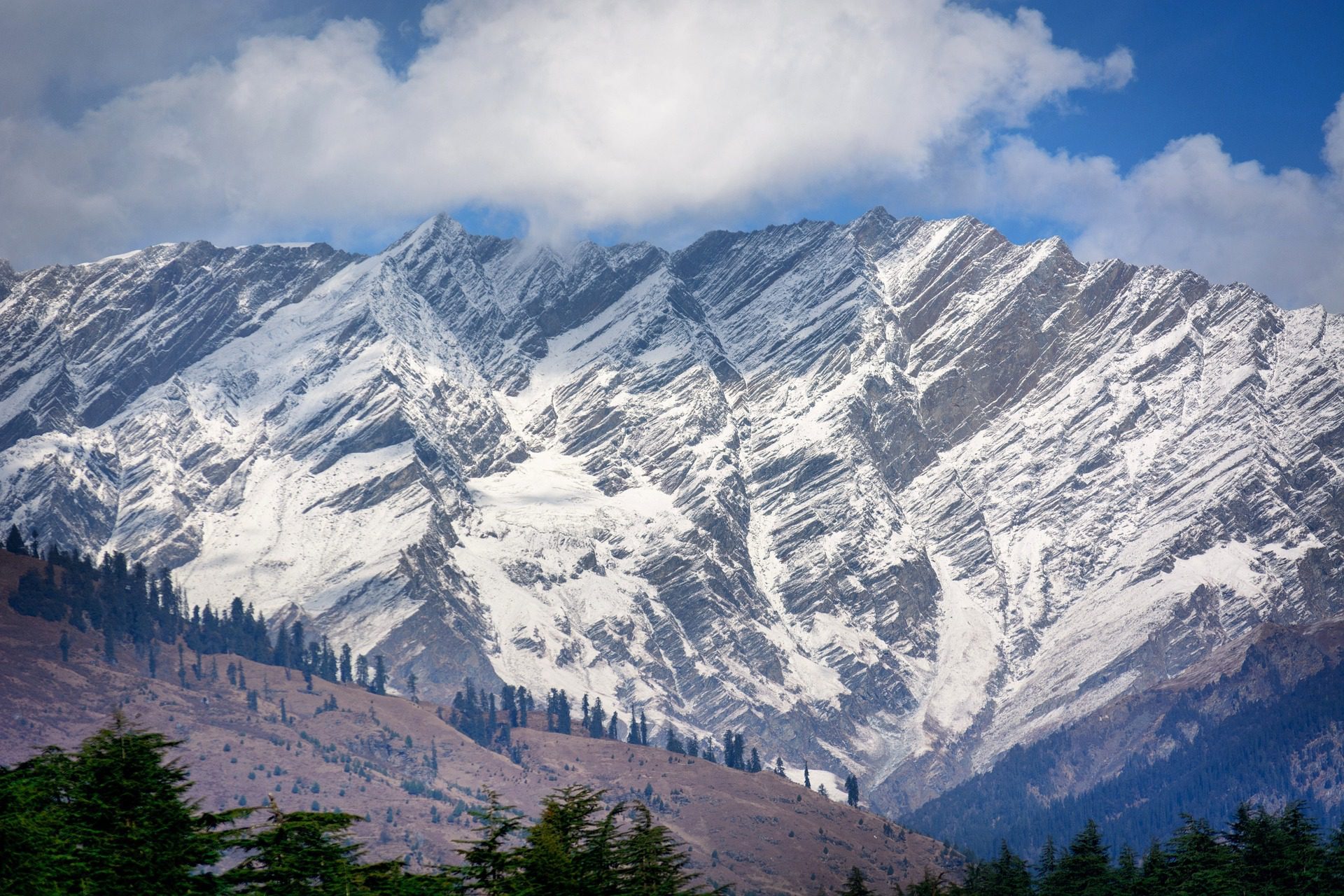 Talk about backpacking to popular hill stations in India and Manali is sure to cross your mind. Enjoy the nature at its best as you find yourself lost in the mountains covered in snow and the thick pine forests.
Get a stunning view of the incredible Pir Panjal Range along with the Kully valley. If you are looking for adventure sports, try paragliding in Solang valley and the river rafting in Beas river.
However, skiing is possible only during the winter on the Rohtang Pass slopes as well as Solang Valley. So, plan now and you should be lucky enough to do it sometime in December-February.
Best of all, get trekking – pick among the popular ones like Bhrigu Lake trek or Beas Kund trek.
This should definitely quench your thirst for adventure.
Udaipur, Rajasthan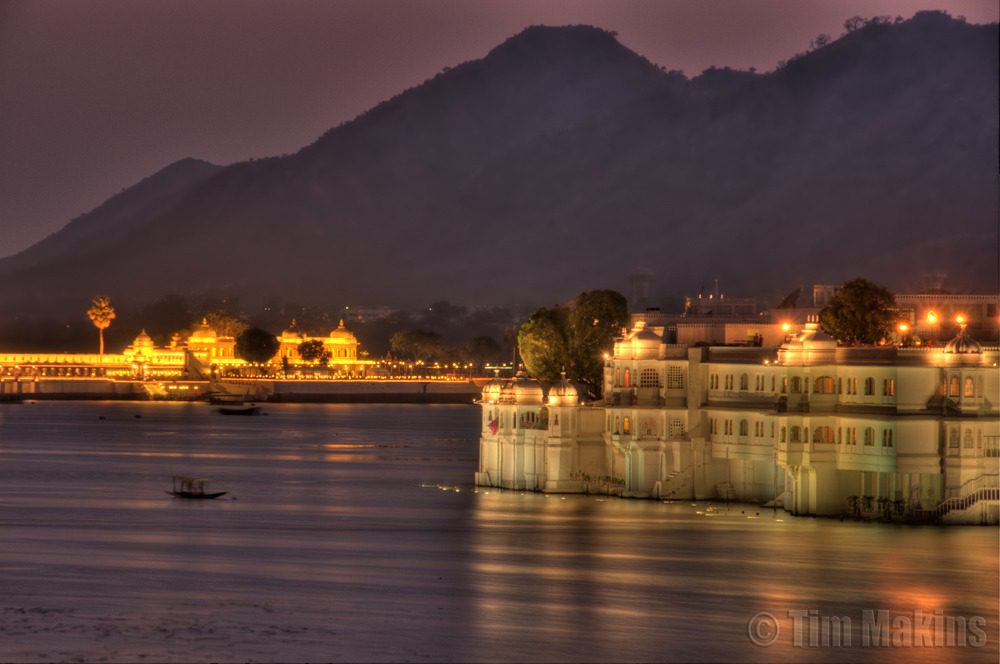 Popularly known as the city of lakes or 'Venice of the East', this spectacular place is situated at the foot of Aravali hills, and makes for the perfect backpack trip this winter.
In this season, you get to enjoy the best of Fateh Sagar Lake, Monsoon Palace, Lake Palace and the Jag Mandir. The chilly air from the hills is balanced by the numerous lakes resulting in just the perfect temperature and you are set for a pleasing experience.
The city of dawn is so vibrant, creative, and the ambiance spells of romance.
Head to Udaipur this winter and nudge your creativity to get to work.
Wherever you plan to go, do not forget to carry all your essentials and some card games like rummy or UNO to make your trip failsafe. Have a good one!