7 things to celebrate Christmas that may be different & COVID-19 Safe
(Last Updated On: April 5, 2022)
When Bryan Adams said: "We waited all through the year, for the day to appear" in his song "Christmas Time" none of us knew that our most favourite time of the year is going to be so different this year!
COVID-19 outbreak might have changed a lot of things but our spirit and enthusiasm for Christmas can never be diminished!
However, there are some of the things which may not be the same this Christmas:
7 things to celebrate Christmas that may be different:
1. No Carol Singing Competitions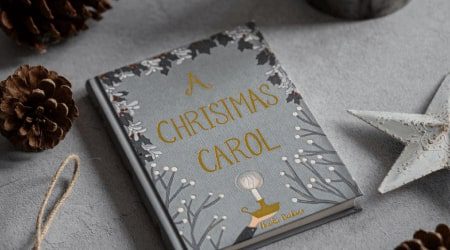 Well, nobody can deny that Carol Singing is the best part of Christmas! People from different backgrounds come together and sing heartfelt Carols every year.
For many people, what is important is the joy that Carols behold, when we can hear the choristers sing and celebrate the birth of Christ with their voices!
And a little competition has never done any harm to anyone, it is something which encourages everyone to sing and give their best. Sadly, there are no competitions this time to fill our hearts with joy!
2. No Family Lunches / Dinners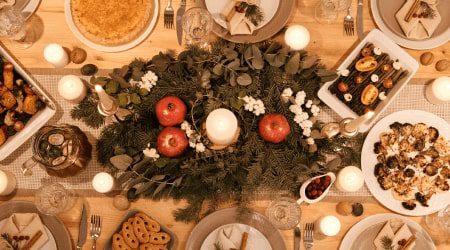 Mouth-watering food is one of the main things which gives us the festive joy on Christmas! This is the time when many Family lunches and dinners happen!
Christmas is a holiday when we see a lot of Interfaith interaction happening! Christian families also invite their non-Christian neighbours for dinners.
Well, this pandemic has made it almost impossible to have those get togethers!
Even though we can have those relishing dishes, that joy is always incomplete if we cannot share it with our family, friends and neighbours.
3. No Cake Mixing Events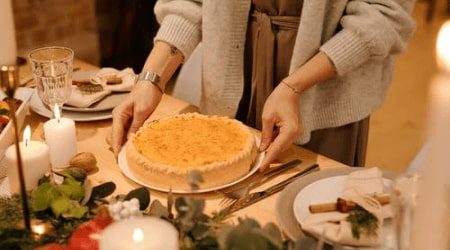 Every year, people join to mix cakes where everyone puts their hands in the batter of the cake and mix it together!
They add rum, dry fruits and many other extravagant ingredients which makes the cake super special.
These events also signify the unity of people, the love and joy they share and much more!
Not being able to make that cake together this Christmas may have already made us sad!
But, for our safety all of us can have cakes and pray for each other's health.
4. Christmas Vacations lost their essence
After our Summer vacations, Christmas break is something which we all look forward to!
To spend time with family and friends, to take a break from our busy lives and focus on each other!
Lockdown period has totally robbed us from that Christmas family time! As all of us have spent such a big period with our families already the excitement of staying at home or coming home during Christmas break has almost died!
Either educational institutions or Corporate jobs all of them give importance to Christmas Vacation which has now lost its importance.
Though, spending time at home has become common, spending time with family during festive times can never go out of fashion! Which can be done even during these times!
5. Let's get creative this time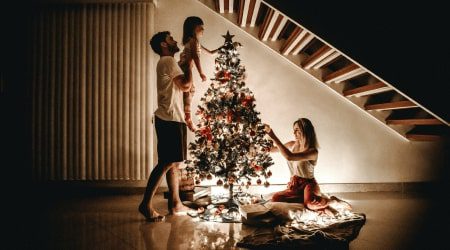 Decorating your Christmas trees as soon as it is December gives you the festive vibes! All of us love to do that, but Covid has also affected our markets severely!
Which has led to insufficient produce and import of goods for Christmas decoration.
Decoration can always be done using ornaments which we already have or buckle up to explore our creative sides and make our own ornaments.
This is the time all those DIY videos will help us to decorate our houses and trees to keep the Christmas spirit alive.
6. Not going to the Church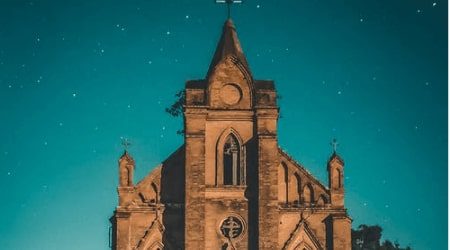 Well Church is the place where all of it starts! Midnight mass, carol singing, and many other events happen only when we visit church!
Now that social distancing is must, all worship places have been shut, including the church.
It's been a long time, but Christmas without Church almost sounds like a party without food!
Not being able to dress up in all those new clothes, praying, meeting relatives, is just so incomplete! Thanks to the technology, we will be at least having virtual celebrations!
7. Save yourself from boredom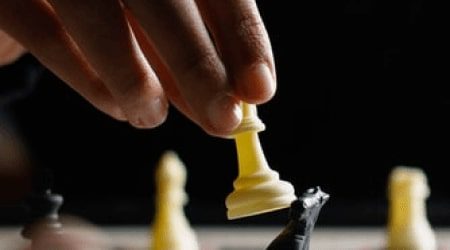 In these times there is a high possibility that many of us aren't able to celebrate Christmas with our loved ones.
But don't worry, there is no need to feel lonely or bored, because online games like Card games, Ludo and PUBG are at your rescue!
Spend your time doing things which you love!
Play online games to have fun and also make some holiday earnings with some cash games! All the exciting offers will make your christmas memorable.
Bottom Line:
Even if COVID-19 has brought a lot of changes in the way we celebrate Christmas, it has also helped us acquire new things in life!
Things like new clothes and ornaments does not define Christmas, spending time with family and friends does!
Meeting each other isn't important, being there for each other is! Being able to take complete advantage of technology for virtual events! And what not?
"There's something about Christmas time that makes you wish it was Christmas everyday" said Bryan Adams!
Even COVID-19 times will make us feel this way, proving that Christmas is always going to be the best time no matter how the situation is!