Random Activities to do to Brighten your Mood
(Last Updated On: April 6, 2020)
When it comes to elevating the mood, we all have our individual preferences. While some prefer getting cozy inside the bed and taking a nap, some love to roam around and do window shopping.
The activities we do in a day impact our mood considerably and sometimes make a difference in the long run as well.
Therefore, in spite of indulging in activities that are of no use, it is advised to invest time in something productive.
We are listing some random activities that will brighten your mood and are constructive as well. Go through…! with the listed random activities that will brighten your day.
1) Volunteer
Volunteer are people who works others helplessly, lending a helping hand to someone is one of the most fulfilling activities.
It is not only good for brightening the mood but also for the people or community with which you are coordinating.
As per the studies, volunteering or helping lessens the depression. It makes the mind and soul happy, uplifts the spirit, and even prolongs the lifespan.
Make sure choosing the activities that you are passionate about, whether it's teaching the poor kids, cleaning the beaches, or visiting the slums and donating. If you are receiving the positive effects, it's worth your time.
"You can study government and politics in school, but the best way to really understand the process is to volunteer your time." — Rob McKenna
2) Activities to do on the Internet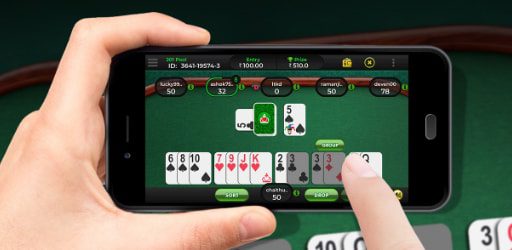 Remember how wife's shouting their husband or parents used to scold their kids, when they play online games for hours in a stretch? But now such activities could help people earn as well.
There are different games on the online platform that are the real mood elevators, and at the same time, they give rewards in the form of real cash each time you win.
Does u love to play online games? Try Rummy. Indian Rummy is one such amazing card game,to earn money online.
Rummy game easily available in online and needs atleast 2 players to play. You can play rummy from any place, easily download app in your mobile android and ios platforms. It is a wonderful card game where making a winning sequence helps you get rewards.
Indian Rummy, the game of skills and tactics will sharpen your mind, increase your concentration, and automatically brighten the mood when you win.
To win the 13 card online game for earning money, it is completely depending on your tricks and strategies.
Play Better and Win More!
3) Exercise
One of the most common and scientifically approved activities that can easily brighten up your mood is exercising. Doing some physical activity, whether it's taking a brisk walk, hitting the gym, dancing in the tunes of your favorite music, or simply warming up produce endorphins.
This chemical, in turn, increases the production of serotonin, which is known to improve the mood. You didn't need more exercise to brighten your mood, is the one of the best, fast and easiest thing to do to brighten your mood.
Moreover, exercising helps you sleep better, which makes one calm and protect the mind from damage. Just around 5 minutes of aerobic exercise can stimulate anti-anxiety effects.
4) Spend loveable time with your loved ones
Spending time with your favorite people, whether they are your friends or family, have the same effect on the mind as exercising. It also releases serotonin, oxytocin, and dopamine in the brain and uplifts the mood.
A little session of chitchats with friends along with coffee and snacks by your side is enough to refresh the mood. So, when you are free, visit your friends or call them to a coffee shop or invite them to your home and do something special dishes for your best friend.
These are the ways to do random activities with your friends. The company of good people makes one feel rejuvenated the entire day.
5) Listen to your favorite music
Scientists have proved the connection between music and mood. When the beats of a satisfying melody start playing, the psychological state of mind uplifts, and the mood brightens up.
It works best when you connect to the song emotionally. While you enjoy the music, the level of pressure causing substances like norepinephrine and melatonin reduces, decreasing the stress and enhancing the mood.
Music is a therapy and listening to one of your favorites is one of the most effective ways to brighten up the entire day.
So, next time when you are free or when your feel bore, start doing one of the above positive and creative things and make every hour count.
Make your day 'HAPPPY' by doing something different or fun!