Interesting Ganesh Chaturthi Games and Activities You Can Do During This Pandemic
(Last Updated On: September 21, 2021)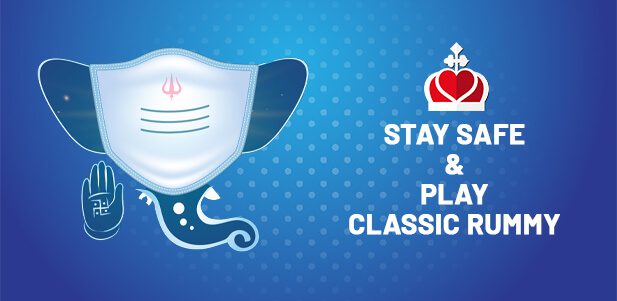 The arrival of Ganpati is eagerly awaited and grandly celebrated in most parts of India.
Did you know that Ganesh Chaturthi is also known as Vinayaka Chaturthi? This year yet again we are amidst a pandemic and will be celebrating the festival at home. Therefore, we've got you a few activities for Ganesh Chaturthi to pass these days at home with the best of time.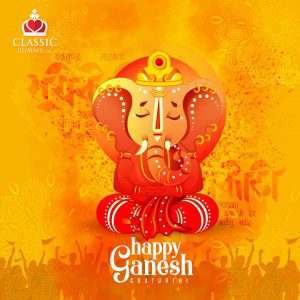 Ganesh Chaturthi History:
Ganesh Chaturthi is a big festival and now that this festival is just round the corner we can't keep calm! But, do y'all know the history behind this festivity?
Here's a little ganesh chaturthi story to give you an insight. It usually and mostly always falls in August or September because it is known as the Bhradapada Month.
It marks the birth of Lord Ganesh who is popularly known as the God of Prosperity and Wisdom.
The Peshwas were the very first people to begin this ritual as they were staunch believers and devotees of Lord Ganesha! The first celebration took place in Pune during the month of Bhadrapada.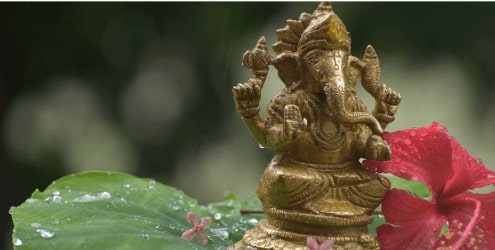 Ganesh Chaturthi Importance:
Ganesh Chaturthi festival is largely observed by a great number of people. During this, people choose a Ganesh idol that they would like to bring home and can have them for a day, 3 days, 5 days or even 7 days.
After which they bid farewell to it and immerse the Ganesha. With the arrival of Lord Ganesh, homes are filled with the spirit of joy, celebration, decoration, delicious food and sweets and a lot of guests!
To make this time even more enjoyable we've listed down a few games and activities you can do during the constraints of the pandemic.
Decorate your Home:
One of the most essential activities that goes without saying is to ganesh chaturthi decoration at homes. From deep cleaning the entire household to arranging and rearranging everything- there's a lot one can do.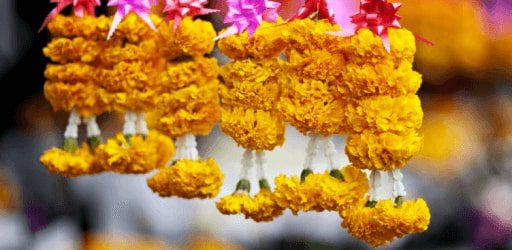 What You Would Require:
Flowers
Lamps
Decorative Lights
Diyas
Puja Items
How to do the Activity:
Keep the look of the home simple yet elegant, festive and grand.
Eco-Friendly Ganesh Idol:
There are a bunch of stores, people and online markets that sell Ganesh Idols. Instead of purchasing one, why not choose to make an eco-friendly ganesh this year at home?
It's a fun activity to do with friends and kids at home while you get to be creative with your pottery skills.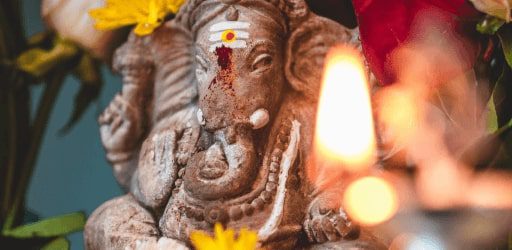 What You Would Require:
Clay
Water
Paints
Cloth Pieces
Decorative items such as- mukut(crown)
How to Do this Activity:
The first step to make an eco-friendly ganesh idol would be to make a dough out of the clay and water.
Once the dough is ready you can begin making the various parts of the idol.
Let it dry once made.
Paint it up as per your likes.
There are alot of videos/ tutorials and step-by-step procedures available online that you can refer to in order to make an eco-friendly ganesh idol.
This year let's pledge to have an eco-friendly ganesh chaturthi..!
Try New Rangoli Designs:
Rangoli designs or popularly known as muggu down south is a thing during every festival and celebration.
It just enhances the entire look of the place. The various colours and patterns are eye-catching. The activity is pretty easy and fun to do at home. It can be done solo or with a group of people as well.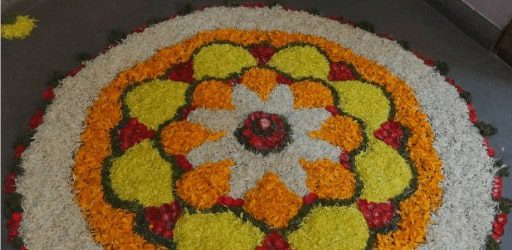 What You Would Require:
A few colours.
Ready made rangoli design palettes and outlines.
How to Do This Activity:
Use the ready made outlines/ design palettes to make the rangoli.
Fill it in with various colours.
You can also use flowers or glitters to make the rangoli more attractive and catchy.
Check out youtube for video reference to create simple, new and unique rangoli designs for ganesh chaturthi.
Prepare Variety of Food Dishes:
What is a festival without good food? Nothing, literally! Get your chef mode on and start experimenting with all the variety of ganesh chaturthi special food dishes and ganesh chaturthi sweets you know of or like to delve into.
Or you can also pick out a simple recipe from any cuisine book and start preparing your meals. Let everyone at home and you have a good time by reaching for these mouth-watering dishes.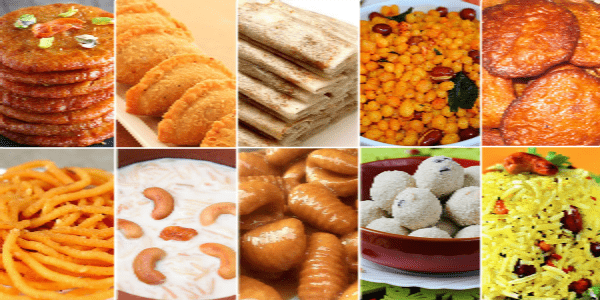 What You Would Require:
The things that you will require depends on the dishes you decide to prepare.
How to Do This Activity:
A few famous ganesh chaturthi recipes and bhog dishes include Modak, Payasam, Pongali, Puran Poli and many more.
Just down your list of dishes and ideas.
Get all the ingredients ready accordingly. Enjoy..!!! with yummy food.
Entertainment with Games:
Just like all of the above activities, games are a must during festivals as they are a form of entertainment and add up to all the fun and banter.
When it comes to entertainment there's so much one can think of. From card games to outdoor games to board and online games, there are just so many!
If you live in a joint family with people of all age groups then playing card games is surely going to be an exciting thing. All the wins and losses, funny incidents are surely gonna make up for a good time this Ganesh Chaturthi.
Along with ganesh chaturthi offers, Classic Rummy is making it even more special by celebrating Super September where you can win a grand sum of Rs. 1 Crore. Woo-hoo!
What You Would Require:
A mobile/ Gadget.
Download online games and play.
Board games such as Ludo, Monopoly etc.
How to Do This Activity:
It's pretty simple and self explanatory,
If you are new to it then playing a few practice sessions would be helpful.
Enjoy safe Ganesh Chaturthi without harming the environment?
This year let us all have a safe, happy and healthy Ganesh Chaturthi keeping in mind the environment. Let's not pollute the environment and the water bodies.
Instead of immersing the Ganesh into big lakes, do it at the comfort of your home by filling a small bucket of water and immersing the idol in it.
Let not this pandemic put you off guard or be a mood damper because there is a lot you can do this festive season at home.
Try out the above mentioned activities at home this season and make the most of it.
We hope you have a great time, HAPPY GANESH CHATURTHI. GANPATI BAPPA MORYA! MANGAL MURTHI MORYA! 🙂