What We Do in Winter Season? Fun Things to Do in the Winter Inside
(Last Updated On: February 3, 2021)
Winter is one of the most wonderful time of the year. There are thousands of reason to appreciate winter and the still beauty that it represents.
Be it the serene beauty of the snowflake or the purity of the snow-covered forests that look like they are straight out of Narnia, winter is full of scintillating and surprising experiences.
But sometimes winter can also be more of a monotonous affair because of all the snow inside and chilly weathers.
Are you looking for fun things to do in the winter inside? Then here are some alternatives that can help.
What We Do in Winter Season?
Dive in!
# Take Up a New Creative Pursuit
There's no better time to explore your creative side than the times when you are feeling lazy. Start sketching or making a mural.
You can paint, recycle and reuse your old stuff by seeing DIY Tutorials or you can simply use your own imagination to create something wonderful out of scratch.
Also Read: Here are our very favorite cozy home decor projects in this winter season.
# Play Rummy
Rummy can be a great alternative for your boredom days. The traditional card game is an instant hit among people who don't want to go out and still have the feel of casinos and gaming slots.
Besides that, Rummy helps in mental stimulation, and it is a great power-up for memory.
It can also enhance your creative ability and can be an aid for the split decisions. You can earn money and make quick calculations for better financial management.
Unwind from daily stress, improve your concentration, and boost your confidence as you play a healthy game of Rummy this winter.
If your newbie to play rummy online, here the rummy tips, tricks, and best rummy strategies to win rummy game online.
Also Read: Best Rummy Winning Strategies For New Rummy Players
# Get Caught Up on Your Favourite Shows
Switch on TV or just switch to Netflix, grab your favourite snacks and enjoy your favourite show on the couch or on the TV while you chill in the blanket.
Feel like a sloth bear and get entertained as you get into a completely new dimension of entertainment.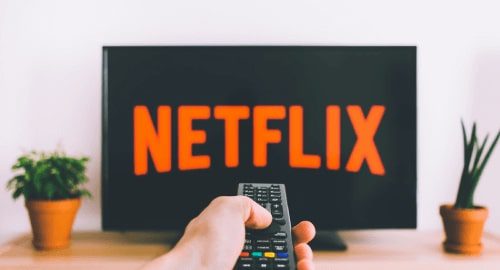 Also Read: Here are list of best shows streaming on Netflix, is the fun thing to do in the winter inside.
# Play Hide and Seek
If you are stuck inside your home because of the snow, then you can always indulge in a fun hide and seek game. You can play in your playroom and explore every part of your home.
Even if you aren't young enough, playing hide and seek with your family can also help be a reminiscence of your childhood days.
# Read your heart out
What can be better than sipping your favourite cup of cappuccino in a blanket with your favourite book?
Get your reading glasses, grab your favourite book and start reading through the pages. Improve your vocab and get immersed in your favourite story because books never betray!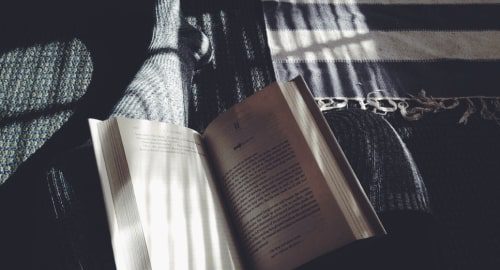 The Ultimate List of Books to Read 'fun things to do in the winter inside'
The Great Gatsby by F. Scott Fitzgerald
Catch-22 by Joseph Heller
On the Road by Jack Kerouac
To Kill A Mockingbird by Harper Lee
Lolita Vladimir by Nabokov
Midnight's Children by Salman Rushdie
Alice's Adventures In Wonderland by Lewis Carroll
Lord of the Flies by William Golding
# Get me-time
You can make an awesome breakfast for yourself or complete your beauty sleep with a face mask on. Take a luxurious bath or work out and feel good.
You can also have fun experimenting with some fun and easy candy recipes. Winter season is the best place to relax, and you shouldn't miss this time at all.
# Redecorate
It can be fun to move things around in your home and a whole new refreshing experience.
While you would be sitting idle at home, you can always reorganize your things and make your home look more beautiful.
In this way, you will be doing something refreshing, and it will be productive as well.
Also Read: Here are our favorite home decor ideas in this winter season.
# Play Video Games
Video games are in the buzz now and fun winter activity. The games aren't just visual delights,
but they are also beneficial in different aspects in the chilling winters when you can't go out. It can improve coordination and improve your problem-solving skills.
Besides that, scientifically, it is also proved that video games can enhance your memory and boost your memory level, and they are a great source of learning.
Choosing the right game can enhance multitasking skills and social skills while hiking the brain's speed. Isn't that an amazing option?
Summary:
The above are the activities done in winter season; the weather outside may be cold but keep your hearts warm.
You don't need a reason to appreciate the season because there is a lot to do in and out of the house.
When winter feels a bit too little, long, indulge in fun winter activities and enjoy being stuck in your house while it would be snowing outside.