Be the pro gamer you always wanted to be
(Last Updated On: September 21, 2021)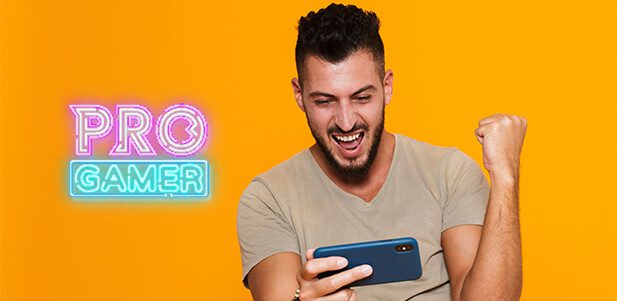 The world of gaming is pretty huge and the aspects to each game are wide. Everybody loves to play some sort of game during their pastime or when they need some time off from their busy schedules.
Few play it for the sake of playing and few play it with a lot of seriousness and aim at becoming a pro at it.
Nowadays, most of the games provide exciting rewards, cash prizes and huge collectables as a token of appreciation for winning.
This is enough to make a player want to become a professional or ace the game! But there is a lot that goes into gaming and playing and if you want to become a pro gamer then there are a few things you ought to know and follow.
1. Discover your Passion
The love for something gets stronger only with time and motivation. In the sense, if you are truly motivated to do something or have some motivation that you look upto then that is enough to keep you going.
This will also help you achieve greater heights in everything you're doing. Likewise with the game! There are a bunch of factors that can motivate/ attract you to stay hooked onto the game.
Some players are motivated by the rewards the game provides; some are motivated by how it'll help them in their gaming career. Eventually once you acquire the skills everything will fall into place. It'll also help you at pro gaming.
2. Pick your Game
This is the second most important step in terms of becoming a pro player! You can either choose to pick a game that is fresh, new and just finding its mark or go with a well-known established game the choice is entirely up to you.
But, keep in mind that if you choose to go with a new game then it can be a task as the game is still in its developing stages and is still finding the right cord to strike balance whereas a game that has been in the industry for a while will have all the tools and everything you need in place.
Indian Rummy, Counter Strike, Candy Crush Saga, Pearls Peril are few such well known games that are loved and played by money. They require skills and quick decision making in order to win!
Also, if you're a complete newbie then such a game might be difficult to crack! A sensible thing to do would be to try out a couple of games then see what suits your liking the best and stick to it.
3. Practice Makes Perfect
As the saying goes – practice makes perfect. It is true on all levels. No matter what you do, practice is key and to become really good at it then practise is what will make you reach that level.
Start off by studying the game and master the skills required to play the game. The idea is to know the game inside out.!
While you're brushing up your skills try honing your knowledge in terms of the strategies because without a proper game plan or strategy there is no game. Look up tips and tricks and try out everything you can while practising.
4. Climb the Ladder
What's the one trait that winners and pros share among themselves? It is the will to win every game they play. There's no loss for them!
As a player your only motive should be to move up the ladder no matter what it takes. Start off with the initial level and then gradual progress to the matchmaking games and then to the leagues.
This is how you will be able to become a pro as well as rank higher in terms of the scoreboard as well as your gaming skills.
5. Finding the right team
For all you serious players out there who are wanting to be in the pro category then finding the right team to play with or for is important.
Once you get a hold of the game and get serious with the game and the opponent's you play with, the next step should be finding a team.
If you are good at your game than half your job is done because you wouldn't have to do much in order to get recognised. But, in case you aren't then you will have to make an effort to find a team and play.
6. Compete to Get Noticed
There are multiple aspects to a game. One is understanding the game, second is to get good at playing the online games and third is to gamer connections in order to grow and move ahead.
If you can build a good relationship or a connection with players then you will fetch yourself extra brownie points and rewards.
This also opens new avenues for you as a player. Playing competitions and tournaments is always a big thing for any player so don't refrain from doing so.
7. Maintaining a balance is essential
When you focus on something for way too long and devote all your time, energy and zeal to it, it can cause burnouts meaning it can get exhausting and tiring. Maintaining a balance is essential.
Following a proper routine, maintaining a diet, working on yourself while also having an active social life is a mark of a true pro player.
If you see pros and sportsmen then they too follow this regime quite religiously. You should too!
Conclusion:
A professional gamers has all of the above attributes and more and abides by it. If you're serious about becoming a pro gamer, then here's the guide.
A few simple steps to achieve what you want. Happy Gaming and Winning 🙂